Imagina pasar la mayor parte de tu vida creyendo en algo que te hacían creer en contra de la intuición de tu propio corazón. Algo que las circunstancias y el entorno se empeñan en demostrar y dar consistencia, hasta que, finalmente, cedes y condenas tus sentimientos al olvido, únicamente para descubrir décadas después, que los susurros de tu corazón te estaban diciendo la verdad todo el tiempo…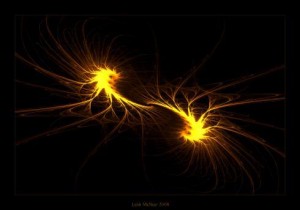 Érase una vez una pequeña y tranquila Niña. Ella observaba plácidamente a los adultos de su alrededor, atrapados como estaban en un torbellino perpetuo de eventos sociales e incesantes dramas personales, representados como tragedias griegas en el ámbito público. Niñeras de todo tipo entraban y salían de la vida de la Niña, según el último capricho de sus padres, hasta que apareció una perfecta. Perfecta a todos los niveles: profesional, en experiencia, amor, cariño, ética, dedicación y… demasiado mayor para ser objeto de deseo para el Señor ausente de la casa (que, aunque ya pluriempleado como el Señor de muchas casas, siempre encontraba tiempo para una rápida aventura más). A los 62+, la nueva niñera estaba definitivamente fuera de su radar. Pero ella era una figura de abuela /madre bienvenida para la más pequeña de sus dispersos descendientes.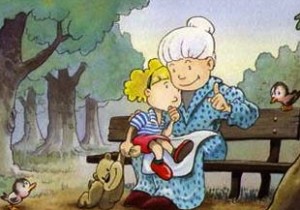 La niñera inmediatamente se convirtió en Nana, el anclaje de la vida de la Niña. Contratada para vivir en la casa 5 días a la semana, se convirtió en la madre, la abuela, la amiga, la educadora, la confidente, la referencia y la guía constante en un entorno donde la inconsistencia era, por el contrario, la única constante. No fue sólo un amor a primera vista, sino que, además, la confianza y devoción mutuas las vincularon a las dos. La Madre de la Niña a veces se detenía en su frenético caminar para echar una mirada de desdén a la unión forjada entre las dos, la expresión de su rostro indicaba que se sentía despojada de algo que era legítimamente suyo. Sin embargo, rápidamente perdía el interés para pasar su atención a cualquier cosa que estuviese hundiendo su vida en ese momento.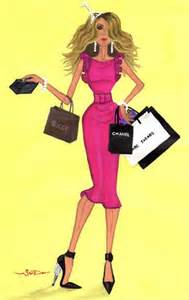 Nana tenía una familia muy grande. Viuda desde hacia muchos años, había criado a sus propios 6 hijos, que a su vez tenían ya varios hijos de edades comprendidas entre la de la Niña y mucho mayores. Nana solía llevar a la Niña a visitar a sus nietos los fines de semana y en las vacaciones. Nana y su familia procedían del País Vasco, una serie de localidades que componen una Comunidad Autónoma en el norte de España y parte del sur de Francia en las montañas del Pirineo, al borde del mar Atlántico.

Los vascos son conocidos por su dignidad y su voluntad de independencia, sólo igualados por el amor que tienen por su tierra y su patrimonio cultural. Las reuniones de familia de Nana tuvieron la calidez terrenal y bulliciosa que es habitual en estos lugares. Cuando estaba allí, la Niña se encontraba en un mundo muy diferente al que estaba acostumbrada: las calificaciones, la gramática y el vestuario impecables eran de poca utilidad en este ambiente sencillo, donde había que salir de la cabeza y poner rápidamente los pies en la tierra. A pesar de algunas pequeñas contusiones y cortes sistemáticos, la Niña disfrutaba de estas reuniones familiares y fantaseaba con que los nietos de Nana eran sus hermanas y hermanos verdaderos. De vez en cuando, había un vago estigma por ser "la hija de los jefes" y algunas burlas acerca de lo que se consideraba una vida privilegiada y protegida. Pero Nana siempre intervenía para protegerla. Tal y como era ella, pocos se atrevían a cuestionar su firme autoridad. Con todo, la Niña era siempre bienvenida, alojándose, comiendo y jugando, integrada en la familia de Nana sin restricciones.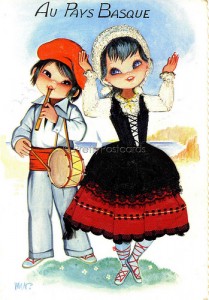 Pasaron algo más de 5 años, años cruciales de formación en el desarrollo de un niño. La vida era más o menos feliz, segura y estable. Nana era omnipresente, y era la verdadera cabeza del ambiente familiar de la Niña, tanto para el malestar como para el alivio de la Madre: Nana era la única que se atrevía a enfrentarse al Señor cuando se presentaba en un ataque de cólera. Ni la acidez de sus palabras, ni la amenaza de sus puños la hacían claudicar. Había poco cariño entre ellos. Definitivamente no el tipo de aventura a la que él se había acostumbrado con las niñeras anteriores 😉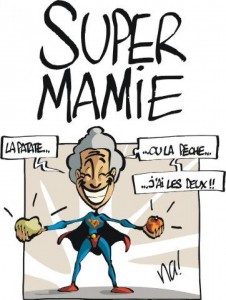 Luego vino el largo descanso anual de las vacaciones de verano francesas. Ese año, la Niña fue enviada a un campamento de verano al azar. Nana estaba enferma y necesitaba cuidar de su salud. O al menos esa fue la historia que le contaron. Era cierto que la pierna de Nana le dolía a menudo, y la Niña solía asegurarle que cuando ella fuese mayor encontraría soluciones para que su pierna no le doliera otra vez. Después del largo descanso, cuando la escuela comenzó de nuevo, Nana no regresó. La Niña no tenía ninguna duda de que lo haría con el tiempo: Nana fue siempre muy fiable y no había mencionado dejarla. Así, la idea ni siquiera le pasó por la cabeza a la Niña. Pero pasaron varios meses y Nana no volvía. A la Niña le dijeron finalmente que Nana no estaba bien y quería dejar de trabajar del todo. "Pero no soy sólo un trabajo", pensó la Niña, sintiéndose tanto anonadada como preocupada por Nana. "¿Cómo va a mejorar si no puedo abrazarla ?". Y como era casi Navidad, la siguiente noticia llegó bellamente empaquetada como un regalo muy deseable: la Niña iba a ir a una escuela "maravillosa", un internado en las montañas de un país vecino y a mitad del año escolar. Ella podría volver a casa de visita en las vacaciones de Pascua y de verano. " ¿Y qué pasa con Nana?!" exclamó la Niña. Descontenta, la Madre replicó "Nana quiere estar con sus verdaderos nietos, no con la hija de su jefe!"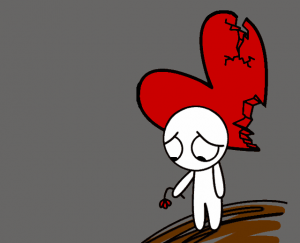 No son exactamente los más evidentes grandes dramas los que crean las huellas  más marcadas en nuestras vidas. A menudo, lo que nos guardamos muy profundo para poder hacer frente a la situación, hasta el punto de simplemente olvidar toda conexión emocional con el caso y que crea un cambio en nuestra comprensión del mundo, es un simple comentario: una observación en la que la mayoría de los adultos no se pararían a pensar dos veces. (Aunque si mirasen hacia atrás con total honestidad, tendrían que admitir que su observación, aparentemente inofensiva, estaba impregnada con el deseo de hacer daño en el fragor del momento, simplemente por enfado y despecho.) Los niños son dóciles y cariñosos y hacen todo lo posible para adaptarse a los deseos de su entorno, tal y como los perciben. A menudo interiorizan los fallos en lo que les rodea y naturalmente tratan de aliviar a los adultos de cualquier culpa, culpando a sí mismos. Su lealtad conduce a cuestionarse a sí mismos antes de cuestionar a su entorno, a pesar de ser generalmente conscientes de las incoherencias del entorno. Esto es porque aman de manera incondicional.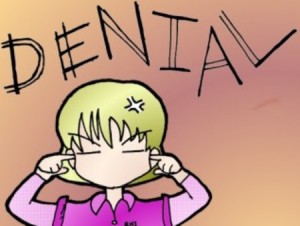 Y así, la Niña trató de adaptarse a su nueva realidad. Había sido un trabajo para Nana y el trabajo había terminado: Nana no era una abuela, sino una ex empleada que tenía otras preocupaciones y una familia real donde centrarse. Estaba claro que la lealtad de la Niña era ir a sus padres y Nana tuvo que ser colocada en el lugar que le correspondía. La Niña obedeció. Pero en esta nueva realidad, nada tenía sentido y el mundo loco en que vivía se volvió rápidamente preocupante y fríamente cruel. La Niña se adaptó y, en consecuencia, se hizo más dura y se desconectó de su sensibilidad perceptiva, en la que ya no podía confiar. Posiblemente vio a Nana una vez o dos cuando era una adolescente, pero si ocurrió realmente no fue un acontecimiento importante, ni siquiera podría recordarlo con seguridad: tantas escuelas, tantos campamentos, tantas niñeras y tutores temporales pasaron…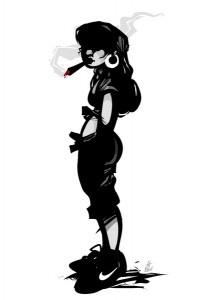 Pasaron también 22 años y un montón de vida en medio.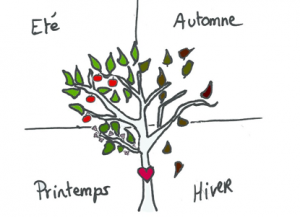 Un día, la  Niña, ya crecida y adulta, pasó en coche por el País Vasco en unas vacaciones. Mientras miraba las colinas, el exuberante paisaje verde, algo muy profundo en su interior se despertó con una certeza indiscutible. Sin dudarlo, detuvo el coche y corrió a una cabina telefónica, preguntándose si encontraría el nombre de Nana en la agenda. En lugar de eso encontró el nombre de una de sus hijas, o al menos eso esperaba. Ella hizo la llamada.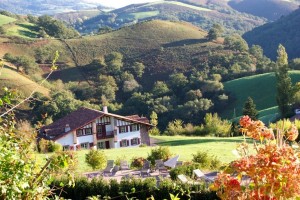 Contestó una mujer. La Niña procedió a explicar que ella estaba buscando a Nana, a lo que la voz al otro lado del teléfono, con marcado acento de esa región, preguntó a la defensiva quién estaba pidiendo. Ella le dio su nombre y dijo que Nana la había criado cuando era pequeña y que… fue interrumpida por la ahora emocionada voz al otro extremo: "¿Esto es una broma?" Ese día Nana había ido a casa de su hija y por casualidad había respondido al teléfono ella misma. Hicieron planes de inmediato para una reunión al día siguiente con la hija de Nana, Nana estaba demasiado emocionada como para terminar la conversación.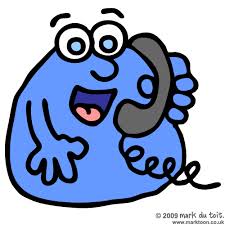 Iba a ser una reunión a la vasca, con un almuerzo familiar muy abundante que se extendería hasta la cena. Cuando la Niña crecida llegó, Nana la miró en estado de shock, tanto aturdida como eufórica. No cabía duda de que esta reunión significaba mucho para ella: sus ojos estaban al borde de las lágrimas, y no podía dejar de sonreír, su corazón latía con tanta fuerza que ella admitió no ser capaz de permanecer en pie. Nana tenía ahora 90 años pero no había perdido un ápice de la agudeza mental.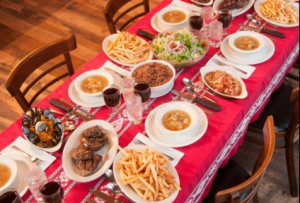 Durante todo el almuerzo, los miembros de la familia hicieron referencias burlonas a lo mucho que su vida había estado plagada de constantes menciones del nombre de la Niña, contando que no había pasado ni un solo día de fiesta sin que Nana hubiera suspirado con nostalgia por la pérdida de la Niña. "Niña, Niña, Niña, eso es todo lo que hemos oído ", se burlaban, repitiendo el nombre de la Niña con su acento. Era el turno de que la Niña se encontrase completamente desconcertada.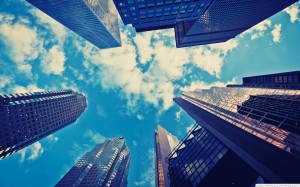 Nana explicó a la Niña cómo había suplicado a sus padres que le dejaran cuidarla durante la edad escolar, porque obviamente, ellos no tenían el tiempo ni las ganas de hacerlo. Nana le contó cómo había estado preocupada por ella durante todos esos años, sabiendo que su ambiente no era seguro. Le reveló tantas cosas… Mientras escuchaba, la Niña iba recordando cómo se había forzado a enterrar sus sentimientos por Nana y a negar que fuese alguien de importancia en su vida, hasta el punto de " olvidarla " durante muchos años.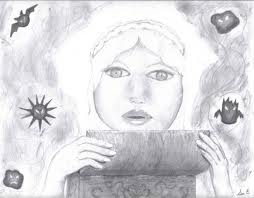 ¿Y cómo iba la Niña a saber que había otra versión? No había habido ningún adiós, ni previo aviso de la separación, no hubo llamadas telefónicas, ni cartas…  al menos, no directamente. Resultó que la Madre había recibido noticias regularmente, pero no había considerado necesario compartirlas. La Niña sólo había vivido  rechazo en forma de ausencia, de silencio, y del comentario de la Madre, que sonaba como un eco de las burlas ocasionales de los nietos de Nana. Y así, la Niña había sacado las conclusiones que le sugirieron y que le ayudaron a hacer frente mejor a las circunstancias. Su verdad terminó enterrada durante muchos años.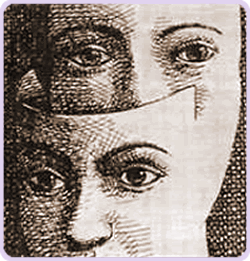 Si hay una moraleja en la historia, podría ser que las cosas nunca son lo que parecen, y que, en última instancia, el corazón siempre sabe más. Sin embargo, no tenemos más remedio que experimentar la vida dentro de los limites del tiempo y del espacio y, a veces, éstos dicen "no": "ahora no, todavía no". Tenemos que encontrar un delicado equilibrio entre no dejar de lado la verdad en nuestro corazón, mientras aceptamos seguir el plan de la vida para integrar las lecciones que vinimos a aprender. De ahí la importancia de una práctica que permite esta conexión con nuestro interior, para permanecer consciente a pesar de los desafíos de la vida.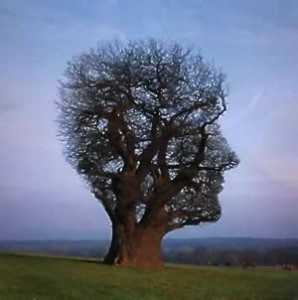 Esperemos que una vez que consigamos este equilibrio, todo se sincronice… O que la vida te otorgue un perdón compasivo: Nana vivió algunos años más y ella y la Niña pudieron reunirse varias veces y pasar largas horas juntas, pudiendo expresar todo lo que siempre se habían querido decir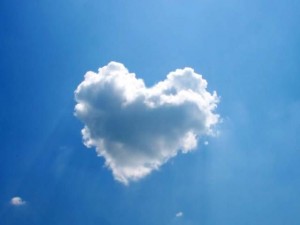 "I have forgot much, Cynara! gone with the wind,
Flung roses, roses riotously with the throng,
Dancing, to put thy pale, lost lilies out of mind;
But I was desolate and sick of an old passion,
Yea, all the time, because the dance was long:
I have been faithful to thee, Cynara! in my fashion."
Ernest Dowson, from Non Sum Qualis eram Bonae Sub Regno Cynarae (1894). Inspired Margaret Mitchell's novel title Gone With The Wind, turned into the famous 1929 film.